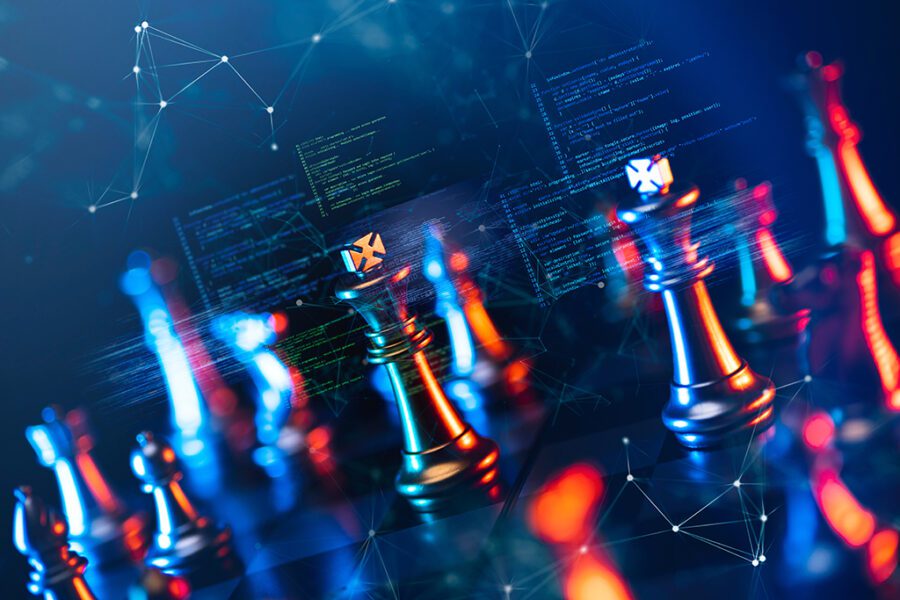 By Rex Ahlstrom, CTO & EVP Growth & Innovation, Syniti
The modern enterprise is composed of a variety of systems, each of which holds data the company needs to conduct business: information about products, services, suppliers, customers, and more. This is the master data, and master data collected by these disparate systems is often stored in multiple locations—independent from other systems' data—and changes made in one location can take time to be reflected in other systems.  
Sometimes, this is a result of organic growth. Other times, it's the result of a merger or acquisition. But whatever the reason, and no matter how many data sources or systems are in play, master data management is important to a business's success. That's because data silos create disconnected, inaccurate, and unreliable data sets that your organization relies on to drive business decisions. Clearly, that's a problem. 
Missing data – or data that's of poor quality – results in choices that can lead to the failure of an initiative or an entire business. That could include wasted marketing efforts, ruined customer experiences, missed opportunities, or decreased compliance. Productivity, revenue, and customer trust may all suffer eventually due to poor data quality  
This is where master data management comes in.
Mastering the management of data
At the most basic level, master data management is about getting the data right before it breaks something. Master data management is also a way of ensuring there is "one version of the truth" for a business's most critical data. Things like products, vendors, suppliers, partners, customers, employees, and materials are all forms of master data. Typically, master data is unique and separate from transactional data. Master data management is accomplished using a set of processes and software technologies to create, update, delete and distribute these data elements across critical business systems.  
When you embark on the journey of master data management, your main goal is to create a single source of truth for your organization's most critical data and the processes for maintaining it. This means bringing together data from marketing, sales, supply chain management, manufacturing, and any other processes related to the entities listed above and making that data available as a single point of reference for every domain and business system.  
When master data management is successfully implemented, the benefits realized can include:
Reduced time to market: Accessing real-time data—instead of relying on people and tools to deduplicate and manage critical master data elements  —dramatically reduces the time to market for new products.  
Improved revenue: Accurate data ensures that you send the right orders to the right people at the right time. 
Increased innovation: With accurate vendor, customer, supplier, and employee data readily available, new product development is more efficient.  
Better customer experience: Customer loyalty rises, and so do sales, with a personalized and consistent customer experience across channels. 
Getting started begins with buy-in
Despite all the seemingly obvious benefits, many organizations are still struggling with data management. One of the biggest reasons for this is that there's a lot of change management needed to implement master data management.
What often happens is that someone in a company will decide to implement a new master data management system, meaning they'll put in all the rules and forms for creating, updating, and deleting master data, and then put the new system in front of users and say, "OK, use this." But then things stop – suddenly the users realize they don't have all the required information, or they do not understand how to properly interact with the system, causing delays in getting it right. You need the right processes in place to make sure that data contributors understand that these new processes will improve corporate performance and simplify their day-to-day interactions with key corporate systems. It takes proper interaction with business users to learn how they do things today to properly implement the software and change management processes required for success.  
What's also needed is broad business, IT, and executive-level support for implementing master data management. Because otherwise, data contributors may push back and take an "if it ain't broke, don't fix it" view of things. Maybe people within the business are fine with relying on Excel spreadsheets because that's what they're used to doing and they don't really want to try something different. Often, this reluctance is largely due to a lack of understanding of how poor-quality data affects almost every aspect of the business, and how individuals can become part of the solution.  
Education is a key component
Education is core to getting buy-in for — and then successfully implementing – master data management. Businesses must help those within the business understand the true impact of bad data and the benefits that can be realized with proper master data management. That includes an understanding of how it's going to improve what they do day-to-day, and how it will positively affect the whole.  
In most cases, people don't really understand the downstream impacts of not putting in proper data. It's not that they're intentionally trying to create bad data; they just don't know that something very small at the beginning of a process – let's say a poor description of a material – may impact the business and how much that can cost later. The trick is to help people understand how they can be part of the solution.
Start small and iterate
Another thing to keep in mind for implementing master data management is that businesses need to be careful about trying to do too much too fast. Companies want to look for quick wins in implementing it and be able to show a business return because of it. One can't expect to make a full overhaul of the process, roll it out and from then on, all data will be perfect. That won't work. Companies should start by targeting one aspect that has a measurable business KPI where you can see improvement quickly. Start focusing on one area at a time, and then iterate. Master data management is not a "big bang" type of undertaking. It's very much an iterative process.
Master your data management possibilities
Master data management is not a panacea, nor is it easy. But those who have embarked on this journey would agree on its value. With an ongoing effort to orchestrate processes and enforce data quality, you can be sure that your master data is accurate and trustworthy. Implementing master data management enterprise-wide can be overwhelming. It needs to start with education and getting buy-in, while also understanding that like most things, it's a journey, not a destination.
About the author
Rex Ahlstrom is the CTO and EVP of Growth & Innovation at Syniti, a leader in enterprise data management. Rex has over 30 years of technology industry leadership experience and specializes in enterprise software within the data integration and information management space. He is also a member of the Forbes Technology Council.