An open-source exploration of the city's neighborhoods, nightlife, airport traffic, and more, through the lens of publicly available taxi and Uber data.
Images are clickable to open hi-res versions.
Pick-ups:
Drop-offs: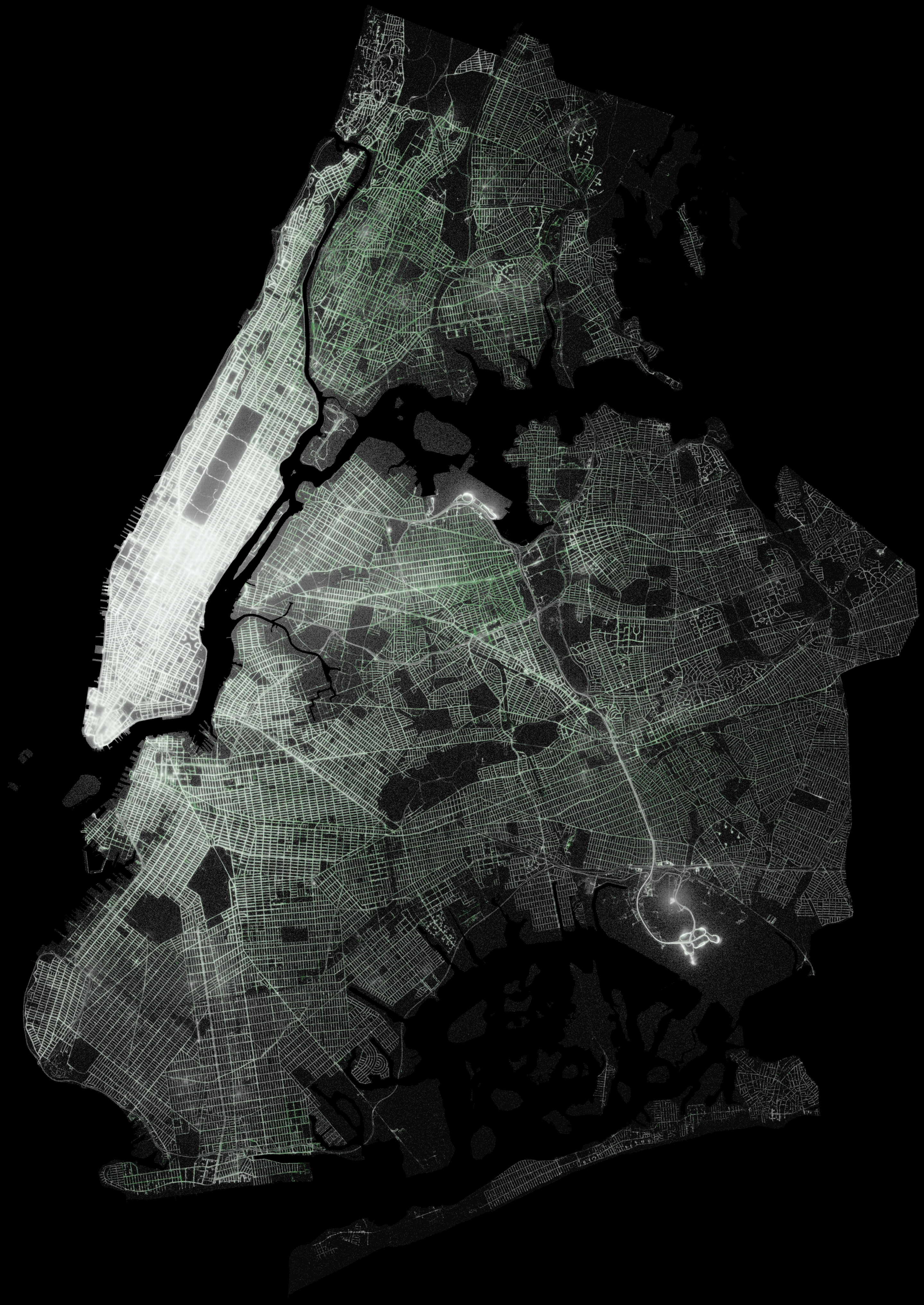 Original post covers a lot more details and for those who want to pursue more analysis on their own: everything in the post - the data, software, and code - is freely available. Full instructions to download and analyze the data for yourself are available on GitHub.
Here is link to the original post: link