Predictive Analytics UX: A Case Study
Building Predictive Analytics Capabilities into an Existing Analytics Product
Chris Tanck, co-founder of RockDaisy, Inc., a startup that specializes in delivering analytics visualization platforms, teamed with current students in the online MS in Data Analytics program at the CUNY School of Professional Studies (CUNY SPS) to design predictive analytics user experience (UX) features to enhance the RockDaisy platform.
In this webinar, Chris will hold a demonstration of the RockDaisy platform, which is renowned for its comparative visual analytics, and present the UX findings and recommendations imagined by the CUNY SPS Data Analytics students.
This approach was inspired by advice from U.S. Chief Data Scientist DJ Patil who said: "The best ways to solve data problems are often with User Experience. Sometimes you can clever with a UX problem by surfacing data in a very unique way."
Join CUNY SPS on Wednesday, June 10 from 12:00 to 1:00 pm EST to learn more about the RockDaisy platform and the UX ideas envisioned through this special collaboration.
For more information on this webinar or the MS in Data Analytics program at CUNY SPS, please email 

[email protected]
 or call 
212.652.CUNY

.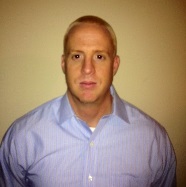 About the Presenter

Chris Tanck has over fifteen years of experience creating data warehouses and large-scale business intelligence solutions for the NFL, Dow Jones (Smart Money), and Computer Associates.